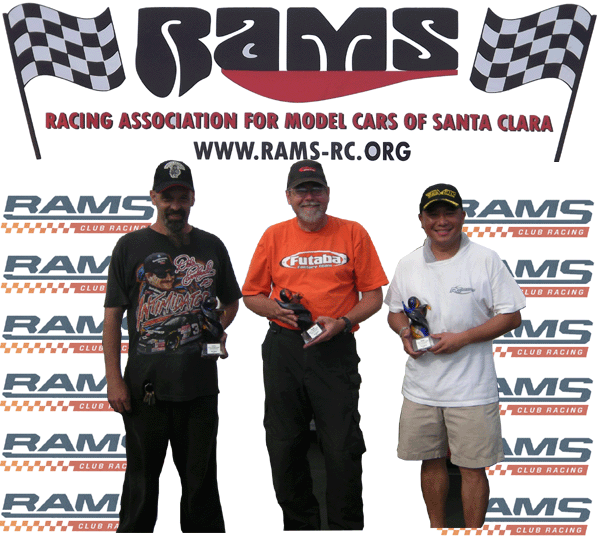 1st - Frank Killam, 2nd - Arnold Mercado, 3rd - Charlie Mostek
The STC A Main started off fast and furious as TQ Bryn Foskett did everything possible to distance himself from Frank Killam. The two battled each other, traffic, tires and brakes with the later putting the hurt on Bryn for contention for the win. Frank threw in the Hail Mary and changed differentials right before the main. That paid off. The final podium spot between Charlie and Todd Rizzo was decided with one lap remaining. The two were in a heated battle with Charlie winning out. Arnold ran consistent all race long and that paid off in 2nd.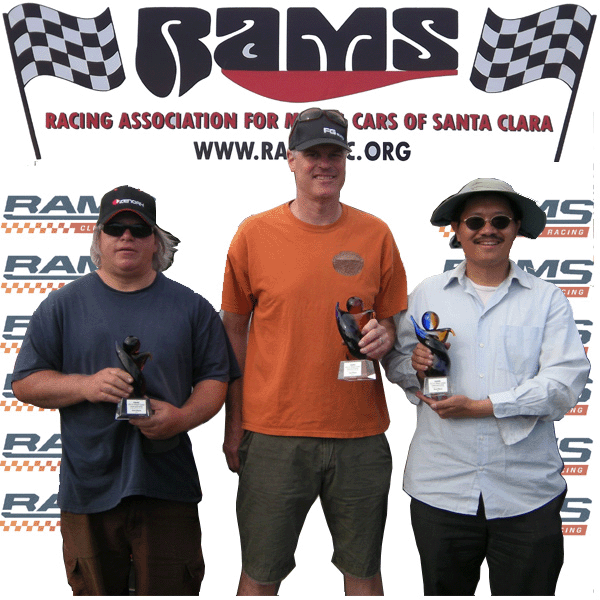 The F1 started off clean through turn 1,2,3 and then 4. The pile caught everyone out 2nd trough 4th and even 5th and 6th that squeezed through got together two corners later. All this letting Michael Grim stretch out a comfortable beginning of the main. And to put his stamp on the event, halfway through the main he busted out a 23.636 for fast lap of the race.
1st - Michael Grim, 2nd - Todd Rizzo, 3rd - Hau-Ching Liao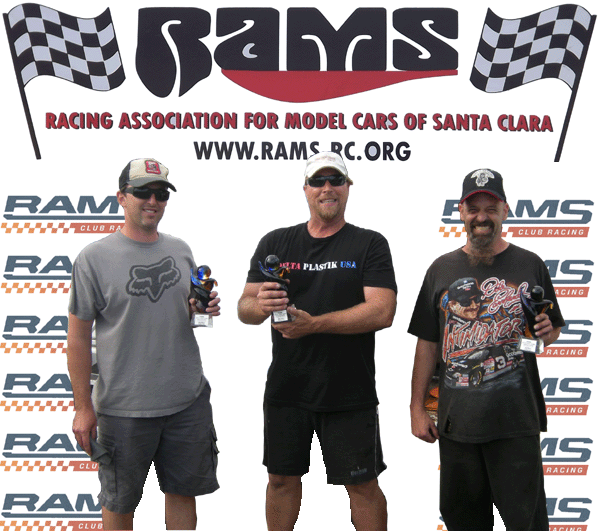 Auto X, what can you say but it is always exciting. sliding through the corners folding over the tires. Jumping the course markers and sometime the spectacular end over end that lands you out side the track. That is open wheel racing when you touch. The master of ceremonies for this run....Bryn Foskett. Backing up his '13 win. Eric Brake would finish 2nd and Charlie Mostek 3rd.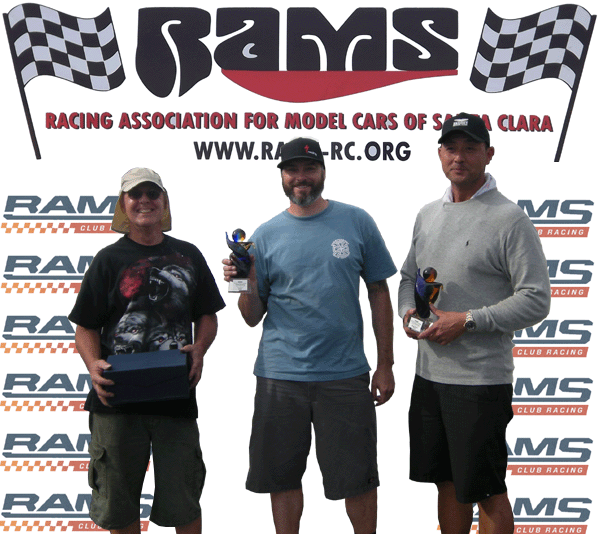 Zaring and Kim started off hard in the 4WD A Main battling for the first quarter of the main. The consistency of Stroud putting in some consistent 23's would give him the lead and begin to pull away. Tim would stabilize and bring home 3rd.
1st - Dave Stroud, 2nd - Dan Kim, 3rd - Tim Zaring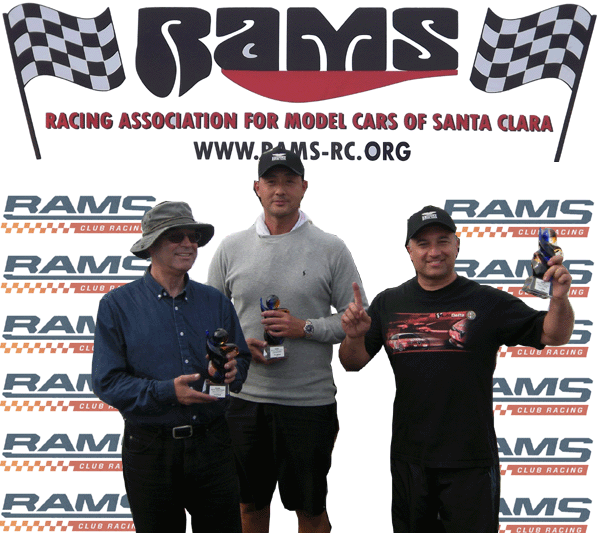 Any 30 minute race that comes down to first place being decided by seconds and not laps is a good battle and even better race. And that is what Larry Bani celebrated with his 13 second win over 2nd place Dan Kim. David Bellinger had a few long laps that put him out of contention for the win.