The RAMS
West Coast Championships
Killam Kills it in San Jose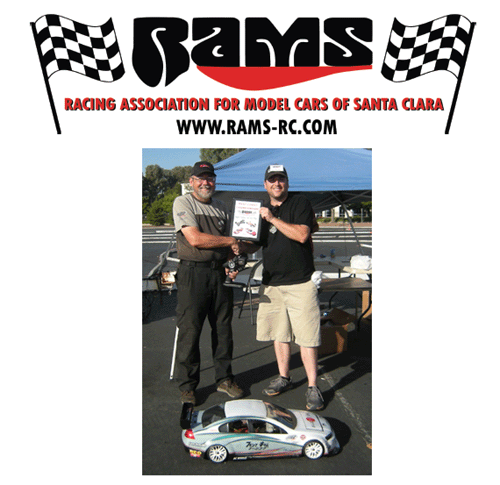 It was heard that Frank was mumbling something about the Stars being in
alignment or something like that, but what ever it was your TQ for the
STC A main was shot out of a cannon at the start and never looked back.
Frank ran a flawless race and the car was hooked up the entire 30
minutes on his way to a dominant win. Victor Garcia suffered what every
driver dreads, a dead car on the start and came back from being almost
lapped before he got started to finishing second. Arnold Mercado just
barely lost out on second to finish 3rd and Hau-Ching Liao came home in
fourth. Rounding off the top five was your fourth place qualifier Larry
Bani. Here is the rest of the finishing order. 6th - Dan Kim, 7th -
Daniel Colhour, 8th - Huan-Ching Liao 9th - Tony Vega and 10t - Todd
Rizo.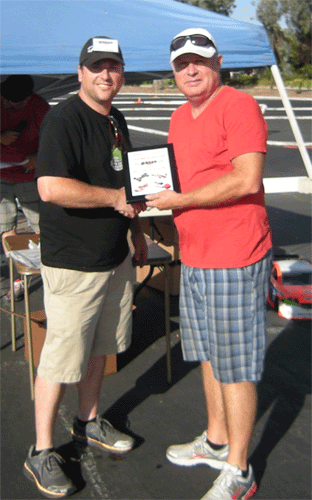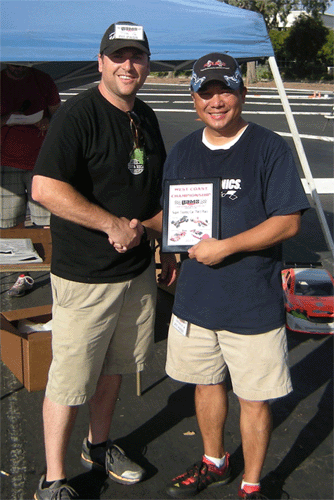 Victor Garcia - 2nd Arnold Mercado - 3rd
Main Results
STC A Main STC B Main GT A Main GT B Main F1 A Main AutoCross A Main
Mr. F1 Bags the Win in San Jose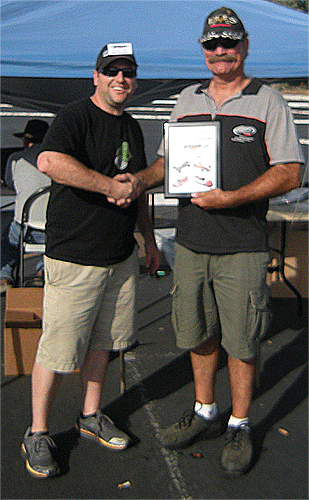 Well there is no doubt that skill and luck sometime come
in to play for Mr. Bob. But being Q 2 is not a fluke nor is the drive back
to the front after a turn 1 incident that left Bob back in the pack. Some
of the other favorites had issues such as TQ Todd Rizzo. Your A Main Results
1st - Bob Sarnelle, 2nd - Hau-Ching Liao, 3rd - Steve Gerace,
4th - Cedric Collins, 5th - Richard McCloskey, 6th - Steve Sanchez,
7th - Tim Gerace, 8th - Todd Rizzo, 9th - Bryn Foskett, 10th - Michael Grim,
11th - Frank Marcos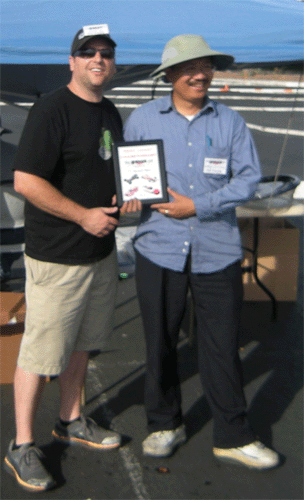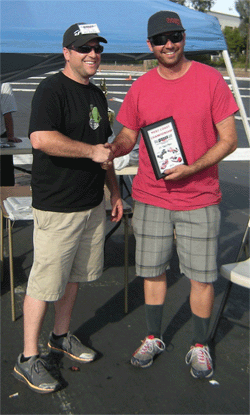 Hau-Ching Liao - 2nd Steve Gerace - 3rd
Bob Sarnelle grabs the GT Win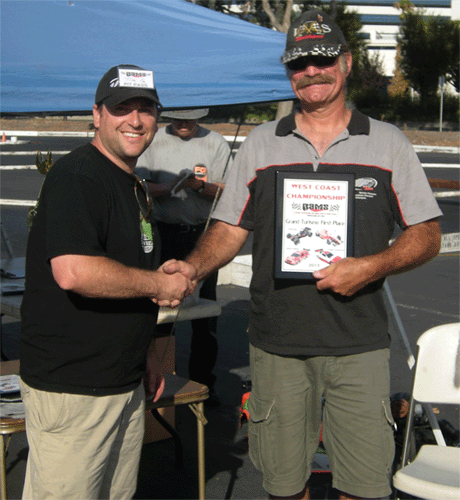 Bob Sarnelle (Q2) survives the battle for the win over Larry
Bani (TQ) in the GT A Main. A hard charging Bryn Foskett (B Main Winner) grabbed
the final podium spot. Here is the remaining finishing order. 4th - David
Bellenger. 5th - Dan Kim, 6th - Cedric Collins, 7th - Tony Foskett, 8th - Bill
Margolis. 9th - Jorge Ochoa Sr., 10th - Tony Faria.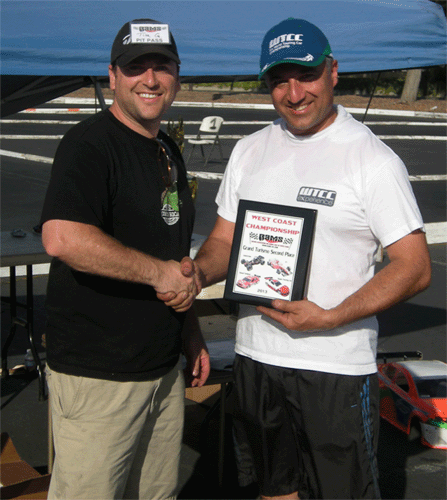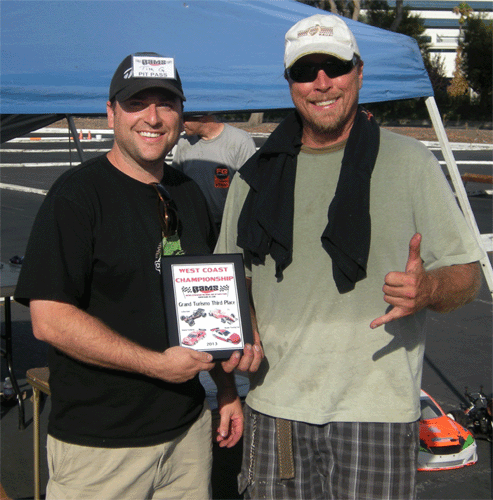 Larry Bani - 2nd Bryn Foskett - 3rd
Bryn Foskett gets Win in San Jose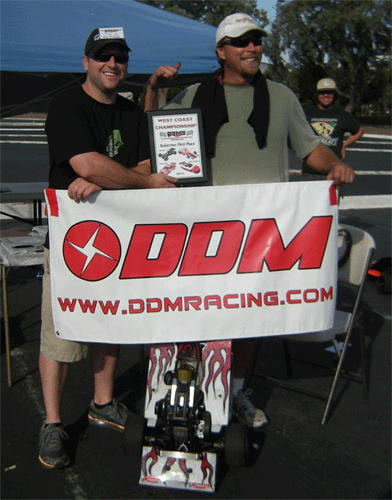 Who says you need to spend a lot of money to have fun and win.
Just ask Bryn Foskett, your Autocross TQ and Winner. Second place qualifier Mark
Suitts ran into problems but 3rd and 4th qualifiers made their way to a podium
finish. Here are the final results of the Autocross A Main. 1st - Bryn Foskett,
2nd - Charlie Mostek, 3rd - Huan-Ching Liao, 4th - Tim Zaring, 5th - Henery
Cruz, 6th - Colin Clarke, 7th - Tony Foskett, 8th - Mark Suitts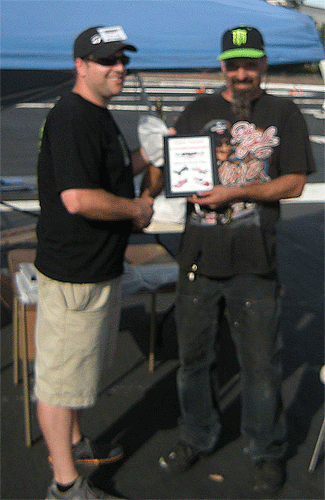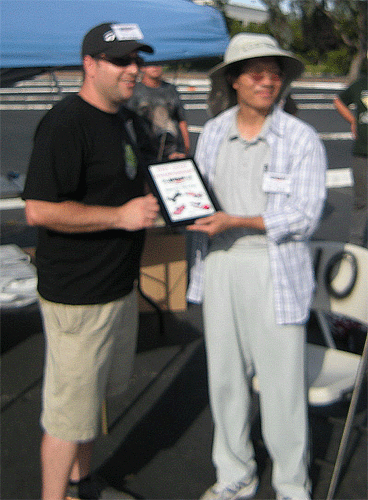 Charlie Mostek - 2nd Hau-Ching Liao - 3rd
Frank Killam Corvette Cup Series Ends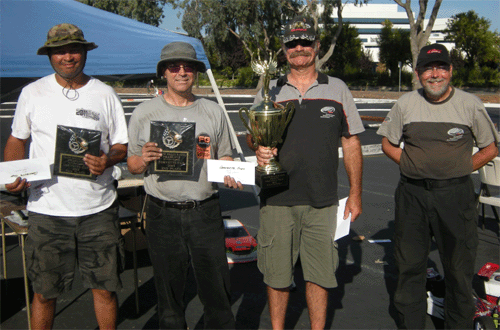 That thing must be heavy, but I don't think Bob Sarnelle is
complaining after winning the Frank Killam Racing Corvette Cup Series for GT
Drivers. Second Place goes to David Bellenger and Third to Cedric Collins.